Are you coming to South Australia and looking for the unique experiences that you can only have here? Here are the top five experiences in South Australia that every visitor should include on their itinerary.
---
Have Questions? – Come and join the Facebook Group and ask any questions you may have about travel in South Australia. We can provide answers, make further suggestions and update you with the latest information. Click here to join now.
---
Feature photo credit: R.M.Williams, Flinders Ranges, Flinders Ranges & Outback
Five South Australia experiences not enough?
Sign up for the newsletter below and get the whole list of the top 25 experiences South Australia has to offer.
Find Unique Experiences in South Australia
South Australia may not have the Great Barrier Reef or Uluru, but there are some unique things to do in South Australia that you cannot do anywhere else in the world (or at least in Australia).
These five South Australian activities will earn you bragging rights and will put some great ticks on your bucket list.
Taste Wine Made from the Oldest Shiraz Vines in the World
Wine tasting of some sort is almost a given if you visit South Australia. After all, Adelaide is one of the ten great wine capitals of the world and there are eighteen different wine regions throughout South Australia.
You could go wine tasting at any one of those eighteen regions, but there is one wine that's just a little bit special.
One hour from Adelaide, in the Barossa Valley, are the oldest Shiraz vines still used to make wine in the world.
Seems hard to imagine since wine has been produced in other parts of the world for centuries longer than here in Australia, but there is a really good reason for it.
South Australia's isolation means the vines have so far remained free of the phylloxera disease that has affected vines all over the world, including other parts of Australia.
The vines in the Freedom Vineyard were originally planted in 1843, and are now used to produce the Freedom Shiraz for Langmeil Winery.
Another of Langmeil's wines, Pure Eden, has vines that are almost as old and have an even more interesting story. These were saved by the skin of their teeth when they had been bulldozed to plant new vines.
They were rescued and replanted, and now still producing another great old variety of wine.
Take a day trip from Adelaide or stay overnight to do some wine tasting in the Barossa Valley, and pop into Langmeil Winery and see if they have a bottle of these unique wines open that you can taste.
See more essential wine experiences here.
Swim with Giant Cuttlefish on Eyre Peninsula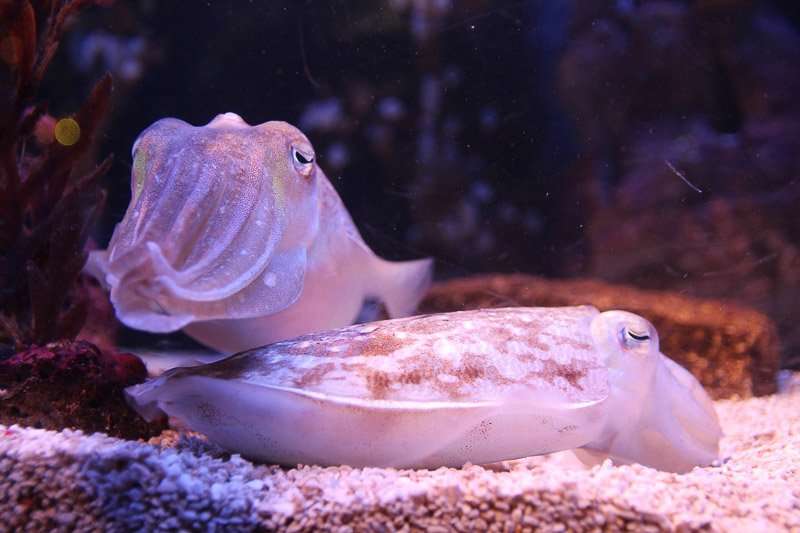 In a small area at the top of the Spencer Gulf, somewhere between Port Augusta and Whyalla, the Giant Cuttlefish congregate for a few months each year to mate and spawn in the relatively protected waters.
They come here in their thousands, and snorkelling with these "chameleons of the sea" cannot be done anywhere else in the world. As the cuttlefish move about they change colour to blend into the seaweed, sand and rocks, creating a beautiful kaleidoscope of underwater colour.
The Giant Cuttlefish, as their name suggests, are the largest cuttlefish found anywhere, growing up to 60cm long and 5kg in weight.
It wasn't too long ago that they were almost fished to extinction, but with new restrictions in place, the population has recovered in recent years. Swimming with them is as simple as wading into the water.
The best location is Point Lowley, about one hour south of Port Augusta or thirty minutes from Whyalla.
The only issue is that the cuttlefish come to this location from May until August, when the water in the area is at it's coldest. Don a thick wetsuit though and the waters become much more bearable.
There are local suppliers ready to hire out wetsuits if you don't have one of your own.
While snorkelling in frigid waters in the middle of winter may not sound too enticing, how magical must it be to see these amazing creatures up close.
And if you really don't want to get into the water, there is a glass bottom boat tour available too. Read more about the giant cuttlefish here.
Go Shark Cage Diving
There are only three places in the world where you can go shark cage diving with Great White Sharks – South Africa, California, and Port Lincoln on Eyre Peninsula.
Three hours south of Port Lincoln are the Neptune Islands, home to a huge sea lion colony. Sea lions happen to be one of the favourite food sources for great white sharks, so year round they can be found in this area.
It is a huge day trip through potentially rough seas to see the great white sharks, but it's an incredible experience to witness their power and ferocity from right up close in the water with them.
Swimming with the Great White Sharks can be done as a long day tour from Port Lincoln, or it can be done as a three day tour from Adelaide.
Sleep, Eat and Explore Underground
Coober Pedy is unique. South Australia produces around 80% of the world's opal, and most of that comes from Coober Pedy.
This mining town is often called the "opal capital of the world", with the biggest opal ever found dug up here in 1956. The mining and the harsh climate resulted to an interesting way of living here too.
Due to the extreme temperatures for much of the year in the South Australian outback, residents of Coober Pedy decided that it was much cooler living underground in mine shafts.
Here temperatures sat at a comfortable 23 Celsius (73F) all year round. More than half of the "buildings" in town are now underground, from houses to shops, churches and accommodation. Visitors can even camp underground.
As well as this unique sleeping opportunity, try your hand at some opal mining, meet some of the unique locals, and explore the nearby landscape that will make you think you are on Mars.
Watch an AFL Game at Adelaide Oval
Australians love their sport, and in South Australia AFL (Australian rules Football) is the sport of choice. From February until September you can find football games being played on Adelaide Oval.
This recently renovated venue is one of the most beautiful places in the world to watch a sporting event and it turns into a cauldron of fifty thousand screaming fans.
If you are lucky enough to be in town when the two local teams – the Adelaide Crows and Port Adelaide Power – are going head to head, the game is a must.
Tickets might be hard to come by, but there is nothing like the incredible atmosphere when the two groups of parochial fans fill the grandstands. The rivalry runs deep, but it's friendly, no matter who wins or loses, everyone heads to the pub together afterwards.
Don't think it's all about the boys, the AFLW (women's league) has become huge in the last few years. These games tend to be played earlier in the year and it's a pleasure to watch these. highly skills girls play just as hard and fast as the boys.
If you really want a memorable experience, consider watching the game from the top of the Southern Grandstand during an Adelaide Oval Roof Climb.
So pack your bags and come on down to experience South Australia and all it hase to offer.
Looking for more South Australian content? Try these
Things to do in the Flinders Ranges
Must Try South Australian Food and Drink
Glamping South Australia – The Ultimate Guide to Camping in Style
---
Don't forget to come on over and join the Facebook group for more South Australian inspiration and to get all your questions answered. Click here to join now.
---
Liked this post? Please share with your friends and pin for later